ExcelleMD clinics offer multiple surgical services.
Our doctors or specialized nurse practitioners can offer you several types of treatment in all our clinics.
Here are some of the services offered:
Minor surgery

Consultation and treatment of gastrointestinal problems

Consultation for colonoscopy and gastroscopy**

Consultation and treatment for infertility desire**

Other consultation and treatment**
It is not necessary to have a doctor's referral to make an appointment! Contact us now at 1-844-735-8111.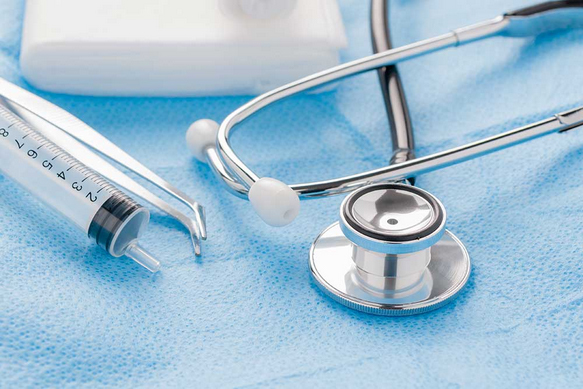 Consultation and treatment of gastrointestinal problems
Hemorrhoid (hemorrhoid ligation, hemorrhoidectomy)*

Anal fissure

Anal fistula*
Anal pain

Anal incontinence*

Anal bleeding
*  The procedure will be done at the Westmount Surgery Center with Dr. Doyon
Consultation and major surgery
Inguinal/epigastric/incisional/umbilical hernia Benign pathologies of the gallbladder (stones, polyp)
Dr. Doyon is the only specialized surgeon to offer the treatment of hernias and benign pathologies of the gallbladder in private practice in Quebec.
* The procedure will be done at the Westmount Surgery Center with Dr. Doyon.
Consultation for colonoscopy and gastroscopy*
Screening (Patient without symptoms wishing endoscopy)

Polypectomy (certain criteria apply)

Colorectal cancer follow-up

Inflammatory bowel disease monitoring
Abdominal pain

Blood in stool

Diarrhea / constipation

Weightloss
* The consultation will take place at the Westmount Surgery Center with Dr. Doyon.
The vasectomy is a minor surgery that is done in the office. The procedure is done under local anesthesia, with a micro needle. The duration is 15 to 30 minutes. No stitches or glue. The efficiency rate* is 99.9%. The technique without scalpel allows a small opening of 0.5cm. Each of the two channels that bring the sperm to the exit will be severed and cauterized. The end of each channel will be hidden in its own natural envelope in order to separate and seal the channel (interposition of the fascia). The envelope created is retained by a titanium microclip or wire to create a second physical barrier.
(Not to be confused with the classic traditional vasectomy technique where the clip is placed directly over the canal an efficiency rate of 90-95% )
There are different techniques, this one is recommended by the American Urological Association for its excellent efficacy* and rapid recovery thanks to the no-scalpel approach.
*Effectiveness is not immediate, you have to wait for the results of the spermogram, which can be done 3 months after the vasectomy.
Stitches

Repair of lacerations

Warts

Exeresis (removal) of:

Skin cancer (certain conditions apply)

Mole / nevus / naevi

Cyst

Lipoma

Acrochordon

Ingrown nail

Pilonidal sinus
Benign

Breast mass

Foreign body

Wart

Wound repair and debridement

Earlobe repair

Drainage of abscesses of any kind

Dermal

Anal

Breast

Other
Exclusions - We can't treat :
Parathyroid

Synovial cyst

Hand / finger / toes

Face including ears / eyelids / mouth / nose
Bariatric surgery

Varicose v

eins

Saphenectomy

Thyroid
*The majority of cases can be seen and treated at the St-Eustache clinic. For more complex cases, we may ask you to be treated at the Westmount Surgery Center with Dr. Doyon. Follow-ups should be able to take place at our clinic in St-Eustache or L'acadie (Montréal) where Dr. Doyon practices. Learn more about Dr. Doyon.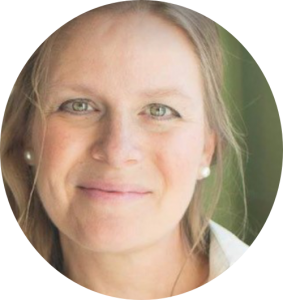 Dr. Doyon holds a master's degree in Molecular Biology as well as a master's degree in Biomedical Sciences in addition to being qualified as a general surgeon in 2012 by the faculty of the University of Montreal and certified by the Royal College of Physicians and Surgeons from Canada. She practiced for three years in a high-speed hospital center on the south shore of Montreal before reorienting her practice as a convenience surgeon in a remote region, where she was able to broaden her range of knowledge in general surgery. She was responsible for teaching medical residents and a lecturer in the Faculty of Medicine at McGill University.
Dr. Doyon now wants to turn to a more humanistic quality medicine, listening to patients and based on a relationship of trust between her patients and herself.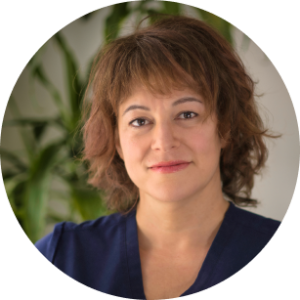 Dr. Mélanie Savard-Côté, Fellow of the College of Family Physicians of Canada, graduated from McGill University in Physiotherapy and then in Medicine from the University of Montreal. Trained in vasectomy at Laval University in 2015. Her beginnings in obstetrics and in the delivery room at St-Eustache Hospital naturally led her to follow-up in family medicine, including pediatric care, contraception, breastfeeding care and prevention. She initially developed her interest in delicate techniques during her internships in pediatric surgery in Germany. Before joining the ExcelleMD team, she was a clinical teaching assistant for family medicine residents at GMF St-Eustache for 8 years. Her interest in obstetrics, dermatology and minor surgery made her a resource person in the family medicine groups where she practiced.
Today she is passionate about vasectomy. Contraception has always had a privileged place in his practice. First with women and then also with men. After her debut at the GMF Montée de la Baie, she founded Vasectomy 450 in 2019 on the premises of the Polyclinique St-Eustache. Its knowledge base is regularly enriched by exchanges shared with fellow vasectomy specialists all over the world. Mélanie participates in trainings and presentations with international vasectomy leaders. She gives back during missions in foreign countries, to offer vasectomies where this service is less accessible.
She offers a safe and effective, gentle no-scalpel procedure using the latest minimally invasive techniques.
Her motivation, to offer the best contraception adapted to your situation Melanie Savard-Cote
ExcelleMD
A team of experts who take the time to listen to you
Don't hesitate to contact us,
it'll be our pleasure to help