Diving Medical Examinations

Diving Medical Examinations
Diving is not just a simple sport. It requires discipline and good health, hence the obligation to obtain a specifically adapted medical certificate for this discipline.
ExcelleMD offers specialized hyperbaric and underwater diving medical appointments in collaboration with Dr. Kramer. Dr. Kramer's experience and professionalism ensure a quality service along the process. You will be taken care of by a dynamic team that is concerned about your health.
You can take an appointment 7/7 between 7am and 5:30pm at our call center at 450-735-8111. Two clinics (St-Eustache and Montreal Acadie) to serve you better.
ASK FOR YOUR AERONAUTICAL MEDICAL EXAMINATION NOW!
Dr. John Kramer
C.D., BSc., M.D., C.S.P.Q., L.M.C.C., C.C.F.P.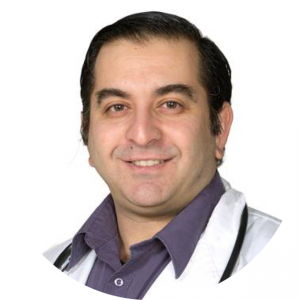 Dr. Kramer has practised medicine in Quebec, Alberta and Nova Scotia since 2010. He is a medical graduate of the University of Montréal and he completed his Family Medicine residency at the University of Calgary where he has obtained board certification in Family medicine. He also holds a Bachelor's Degree in Psychology (Behavioural Neuroscience option) from Concordia University. He has worked in urban centres, specifically Montreal, Calgary and Halifax. He has also worked for many years in the Canadian Forces as a Medical Officer providing primary care to military service-members in clinics in Canada and overseas as part of military exercises and operations.
His fields of interest include:
Aviation Medicine (e.g. Transport Canada Pilot Medical exams)
Dive, Hyperbaric and Submarine Medicine (e.g. Diving Medicals)
Fitness for work and workplace injuries  (e.g. CSST/CNESST)
Driver's exams (e.g. SAAQ)
General/Family medicine, Health Check-Ups and Preventive medicine
Mental Health & Follow-ups
Dr. Kramer is a certificant of the College of Family Physicians of Canada and believes in collaborative, patient-centred approaches to healthcare.