ExcelleMD private medical clinics offer a number of sports medicine services. Our team of health care professionals can treat:
Fractures

Sprained knees, hips, ankles, wrists, or other

Contusions (bruising)

Tendonitis or bursitis in the shoulder

Epicondylitis (tennis elbow and golf elbow)
Injections are sometimes indicated for certain types of tendonitis or bursitis.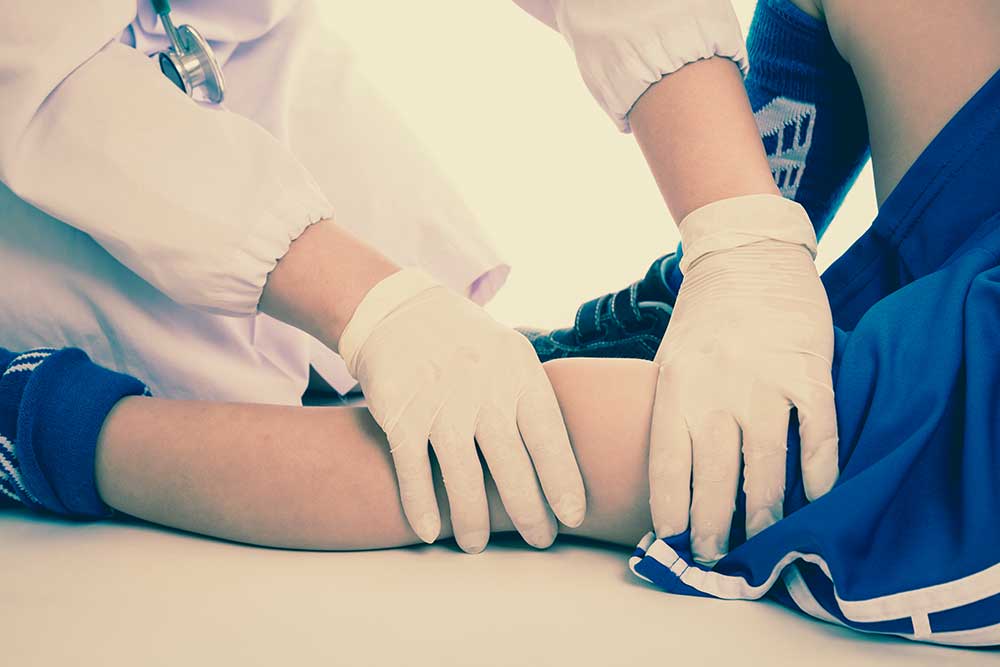 The teams at our clinics provide treatment for lumbar and dorsal sprains as well as whiplash. We also offer services to treat back pain, sciatica, bursitis, and tendonitis. In addition, we can diagnose and treat common sports-related fractures. Our private clinics offer several types of treatment to get you back on your feet, including fiberglass splints for your lower and upper limbs. Our medical team will monitor your condition following your treatment, to ensure you are recovering properly from your sports injuries.
If need be, we will refer you to a trusted specialist who can provide you with more specific treatment for your condition. Whatever your physical problems or pain, the ExcelleMD health care professionals are ready to provide you with effective services that will exceed your expectations and get you back on your feet as quickly as possible.
Sports for a Healthy Life
Physical activity is essential to maintaining a healthy lifestyle and improving your daily quality of life. It also helps protect you against many health problems such as cardiovascular disease and certain types of cancer. In addition, it reduces the risk of diabetes by helping the body maintain balanced blood sugar levels. Physical activity also helps you combat depression and manage stress, anxiety, and the aging process by significantly improving your sleep. In short, to ensure a healthy lifestyle, it is recommended that you participate in sports activities several times a week throughout your life.
However, our health-care professionals know that accidents can happen quickly and that it is important to take care of sports injuries as soon as possible. ExcelleMD private medical clinics therefore provide sports medicine services using the most modern equipment available. Our doctors, nurse practitioners and their team will ensure you are provided with a unique, positive experience within a very short wait time.
Knowing how important it is for you to get back to playing your favorite sport, we will diagnose your condition and provide you with personalized treatment for your sports-related injuries and/or diseases. We will also make sure to advise you on the best resources available so that you can recover as quickly as possible from your injuries.